Beginner Exercise 57 / Solution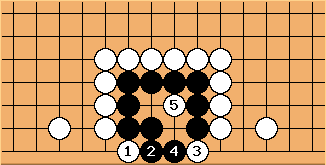 Reducing the eye space is the key here.

and

hanes, and reduce the black group into a bent three. The placement at

is the final touch.
This one is similar. Capturing

and

will not give Black his second eye.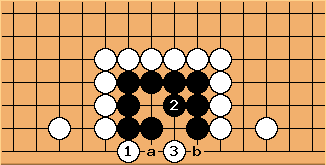 is interesting. But White plays at

, and a and b are miai. Black is still dead.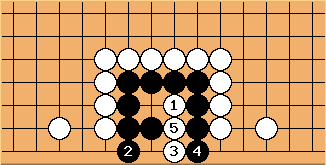 If it becomes like this, black dies? For black to die, it must take three stones. What if he doesn't take it? the white stones are dead?
The direct placement at

allows Black to live with a seki, as in the previous problem.
---
See also:
---