Beginner Exercise 37 / Solution
Solution
Shortage of liberties prevents White from playing

at

. Thus White is left with a false eye.
Black does not play

at

for a peep because White would play at

and live. (

and

are miai for the second eye.)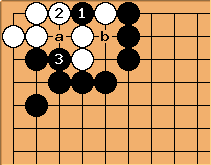 captures one stone, but

leaves White dead. The points a and b are miai, meaning that the eye is false.
Failure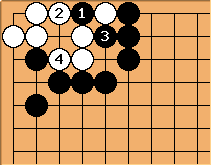 is part of the solution, but if

is played as shown in this diagram, we end up with a ko instead of an unconditional kill.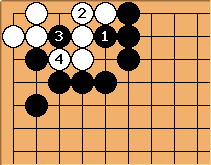 Black

is a thank you move that allows White to connect at

and live.
---