Beginner Exercise 266 / Solution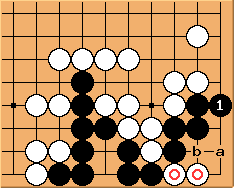 After

, black is alive with 8 points of territory. (It looks like 10 points right now, but later, as the outside liberties are filled in, black will need to capture the two

stones.) White can't kill: if white at a then black plays b.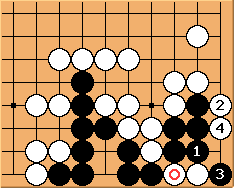 Black needs to play

at

to make sure of the second eye. This way, black only has 5 points of territory.
If black plays

, then white can kill the corner. Black only has false eyes at

and at

.