Beginner Exercise 259 / Solution
This position was adapted from a position that appeared in a professional game. This game was described in the book 《实战的魔术》 (ISBN: 7-5337-0567-2) by Yamabe Toshiro.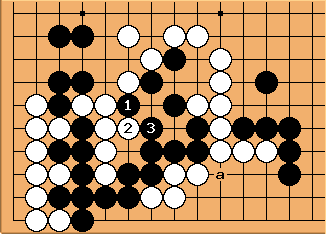 and

can force a ko for life. Black has some ko-threats in the vicinity of a.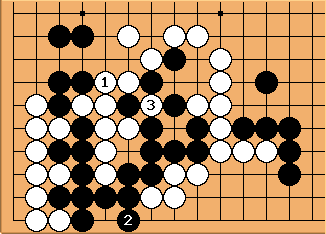 Later, White has a local ko-threat at

.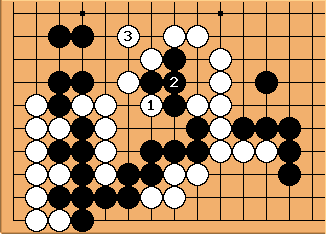 White should have played the atari at

before defending the cutting points at

.
---