Beginner Exercise 209 / Attempts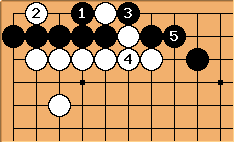 Karl Knechtel: Black can also escape this way, if White prevents two eyes in the corner. There is not a second eye yet, but this is ok by the usual conventions of L&D problems, yes?
unkx80: Although both answers satisfy the objective, the answer by Karl is better because Black sacrifies lesser.