Beginner Exercise 178 / Solution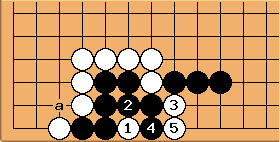 The reason why this is an endgame blooper is because White actually does not need to defend the cutting point at a.


Rather,

,

and

are ataris and captures the black group directly. At any time, there is no chance for Black to play at a.
---