Beginner Exercise 128 / Solution
Solution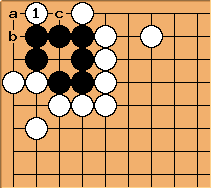 Karl Knechtel: I believe

is correct.

at b is answered by

at c, and b cannot capture three to make an eye - it's a matter of white's liberties rather than black's lack of them, however.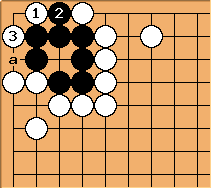 With black cutting/trying to capture at c, as shown, white applies the same technique on the other side. Now there is a shortage of liberties situation which prevents black from cutting on this side.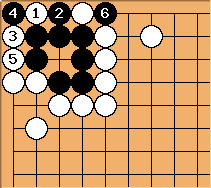 White gets to connect whatever black tries, and the best black can do is get a couple of simple kos on top, but these are not life.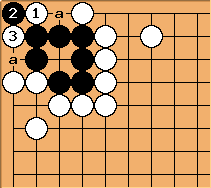 Of course the throw-in of

does no good either. Now the a points are miai to kill, producing results from the previous diagrams.
Failure
Attaching at

is not so good. After

, the result is a ko, not as good as a direct kill.
---