Beginner Exercise 111 / Solution
White first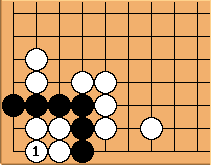 White 1 will simply kill Black by a squared four.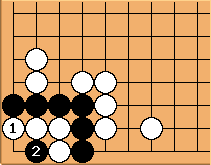 If White 1, then Black 2 lives with bent four.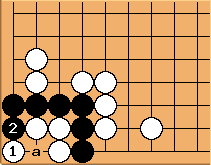 After Black 2 atari, White found that playing at a is suicide, so it is not possible to almost fill the eye space into a bulky five.
---
Black first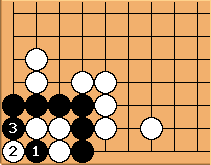 Black first will play 1 and 3. This results in the same diagram as White's second failure diagram, in which Black lives.
If White 2 is played at 3, then Black can even play tenuki.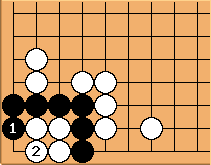 If Black atari at 1, then White 2 kills Black in a bulky five.
---
Conclusion
This group is unsettled. If White first, the group is killed; if Black first, the group lives.
---