Beginner Exercise 105 / Solution
KarlKnechtel: This looks like too perfect a setup to have come from a real game. Having realized what must have happened... pretty and yet grotesque in a way ;)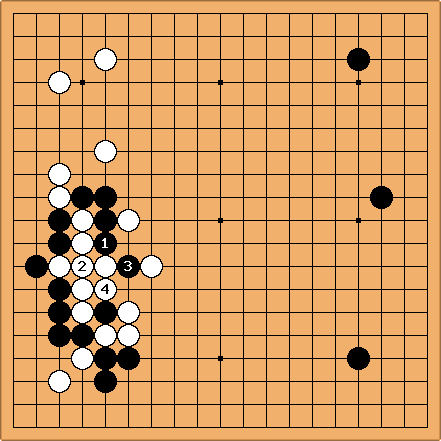 White tries to keep Black separated, since otherwise the purpose of the original moves is defeated...
... but now White is caught in a ladder.
---
chtito: So I guess that White should answer like this instead.
The final result is not so bad for White, is it?
Bill: It's grim, Jim. Look at how many moves White has wasted.

This is still good for Black (although

-

is questionable). Is it worth it for White just to save a few stones?
---