BQM 576
In todays club game my opponent surprisingly chose a diagonal opening and after the approach move in the lower right jumped to 7. Where would you play? I managed to win what could have been a close game with a high margin due to several blunders by my opponent in the endgame, however i was not sure about the refutation of the marked move.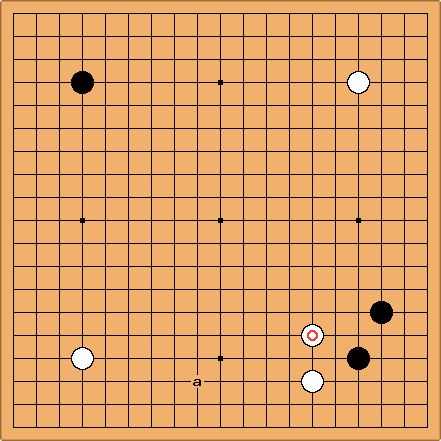 Slarty: I think anything would be fine. Splitting the lower side at a is obvious, but move 7 is probably not a big enough move yet with other choices too.
tapir: I agree with Slarty. On a more general note: I wouldn't see a move like

as a trick move which is comprehensively refuted after finding a good answer, while

is likely not the most efficient move it still does something.