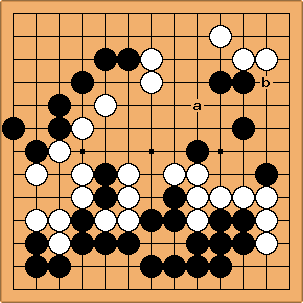 This is from BQM 56. It has become quite a tough life-and-death problem. The suggestions, with Black to play, are Black at a or b.
---
---
---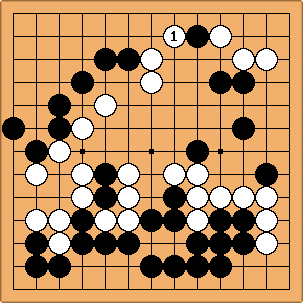 White will want to answer with

here. The question is how much extra Black gets by threatening to cut on the top side.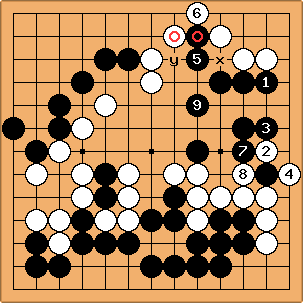 At this point blocking with

has become quite serious. The reason is that Black x and y are now threats.

looks less than best here, since

is close to life.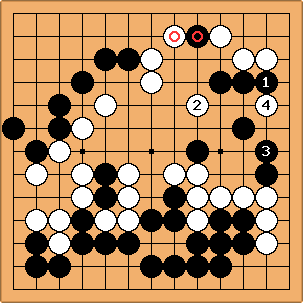 White should therefore take the key point in the centre. After

it seems that Black is still dead.
Well, with so many hypotheticals I'm not sure that anyone is convinced (and I include myself). But there is no clear way to life for Black here. Charles Matthews