BQM 460
In the 33rd Kisei title match, second round, the following position arises.
White is Yamashita Keigo (Kisei) and Black is Yoda Norimoto (9 dan)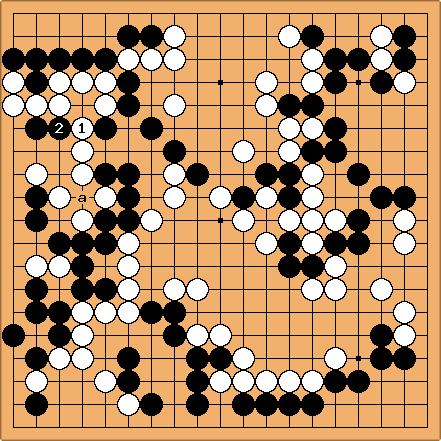 What happens if black plays 2 here, instead? Can't he get a picnic ko at a? Hopefully someone can explain how white can get a superior result after this move.