BQM 388
I tried to make a problem on goproblems.com from a pro game by Yamashiro Hiroshi-Takemiya Masaki (Honinbo 1987), but some clever solvers pointed out a bad white move. I just assumed 9Ps would make correct moves, so I didn't check alternative white moves.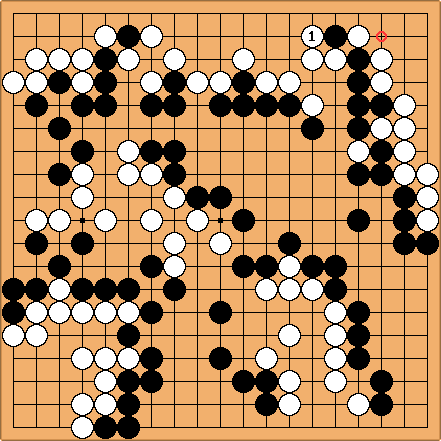 In the game white played

, which eventually led to seki in the corner. But what if white had played the marked point instead?
My version of the problem only showed the corner and not all the cutting points in the upper middle, but even with these I can't figure out how black could make something of value, if white played the marked move.
Did Yamashiro Hiroshi a mistake?

Author: ekberg
---
unkx80: I think yes, Yamashiro Hiroshi made a mistake.