BQM 293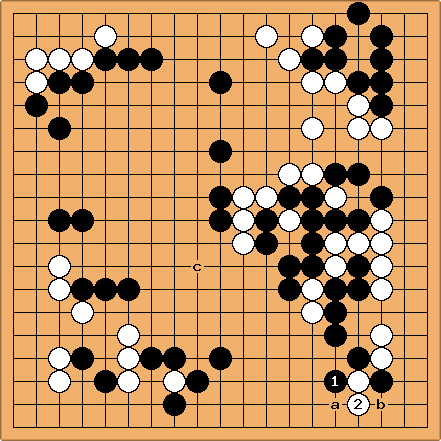 Dieter: maybe put this under tsumego from games:
zinger: Superficial reading suggests to me that black b just doesn't work. A quick count suggests that black a followed by c gives black a healthy lead. So I would just play a and never mind the tsumego.
Dieter: Yes Black it's ahead. It's a nine stone game. The key question for me is: does b work? I know the answer, but it's all about the reading.
unkx80: My incomplete reading gives: Black b can live in the corner, but loses the outside stones. So it does not work.