BQM 283 A
---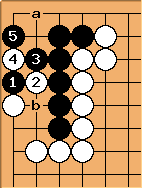 Minue: After

, a and b is miai.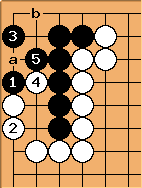 Minue: Just one more sequence. still alive.
tderz: Thank you, Minue. If both BQM283 and BQM283A are non-killable, than I think that the white approach in BQM283A is better for endgame, as white a - black b is at white's discretion, resulting in 3-4 Black points.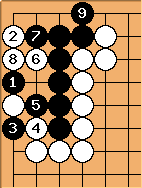 Minue: Added one more...Stones are really hard to die.