BQM 277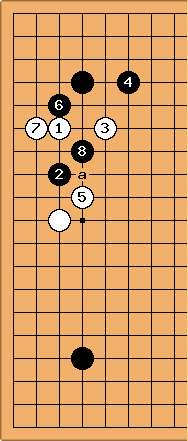 Kyu question: Up to

is considered even. White is mostly settled, but

has a lot of aji. What to do if black crudely tries to directly use this aji by escaping with

? Anybody have reasonable continuations for white?
xela:

at a is more promising: see 4-4 point low approach after wedge for one possible continuation.
---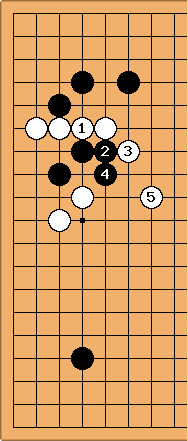 Bill: Well, for starters, this sequence looks very bad for Black. ;-)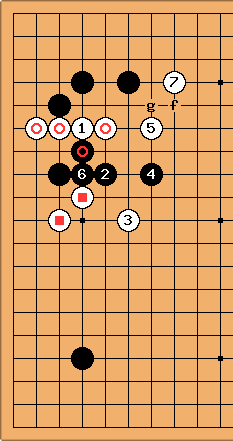 Bill: And if Black runs like so, he ends up with two weak groups, and an obviously wasted stone (

).
tderz: White has two groups too and -- are not ultra-strong :-) .
Food for thought: once Black has defended, he could activate the cut at f.
What if Black starts fighting immediately with the brutalo-cut at g ? (perhaps the -group becomes weak?)
tderz: If , I would prefer to cut directly with .

Thereby White has only one group.
This renders

and

looking really awkward (because of the cuts) as a and b are miai.
In addition, the nice

-wall enables White to play the pincer c or the invasions d or e.
---