BQM 208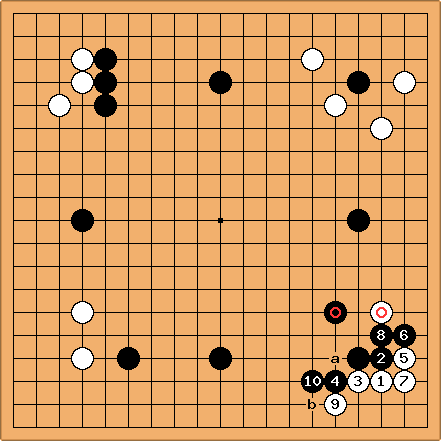 IlyaM: This is position from my last game. I'm playing white. I considered that it is a time to enter black's area in the lower right corner and played

. Black responded with

and we played sequence showed in the diagram (actually

was played at 'b' what is obviously an overplay but this is out of the scope of my question).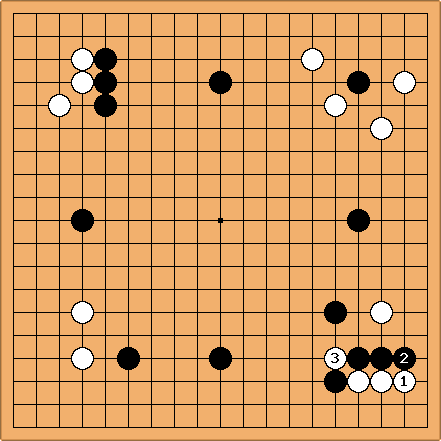 My first question is about

. I was expecting it at 'a' like in 44PointOneSpaceLowPincerInvasionInterception joseki. When my opponent played

I thought initially that it is an overplay so I was looking for refutation but I could't find any. If I'm reading correctly even if I had all ladders in my favor playing

at

in the initial diagram and then cutting at 'a' if black responds at

doesn't work. After game I've checked game databases and found that pros play

in the initial diagram both at

and at 'a'. Why and then they choose one of these points?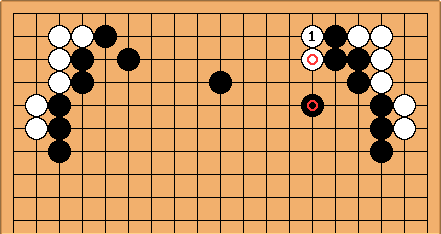 My second question is about the difference between the result in my game and a direct 3-3 invasion. To my eyes the results are quite similar with the exception that White exchanged

with

? Wouldn't it better for white if I just invided directly at san-san?\
Dave: I think that there is still significant aji left in the White approach stone. It starts with the typical descent at and can help White reduce or invade the area in front of Black's wall. dnerra: I agree 100%. The marked exchange is a clear gain for White.
---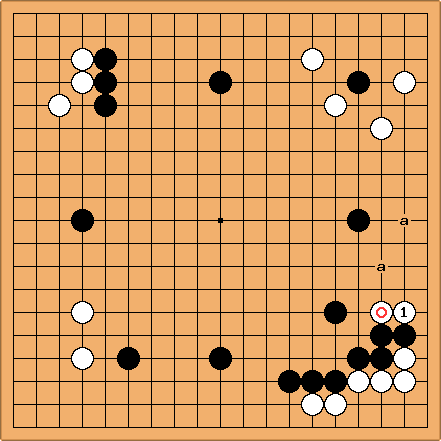 Dave: In this game the aji combines with the open right side to give White a lot of opportunities to follow up with plays around the points marked a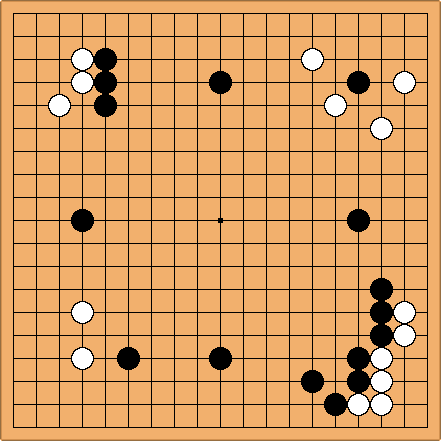 Dave: More importantly in this position, if White invades directly, Black will probably block on the wider side. The result (assuming this joseki results) is better for Black than in the game IMHO.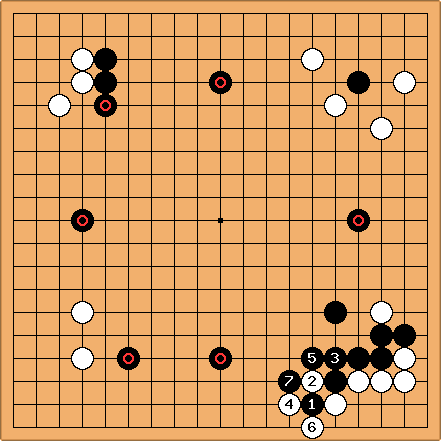 connects.
ThaddeusOlczyk: First the double hane is perfectly fine. Blacks wall works well with Blacks moyo.
dnerra: But White will play at , since the cut on the right of is not threatening anything. Then the Black stones along the lower side have lost much of their effect.

IlyaM: Exactly, it is actually happend in the game a bit later.
Done correctly Black can painfully demonstrate that there is more territory in the center than the sides.