BQM 206
This happened in a game where I gave 9 stones to a friend: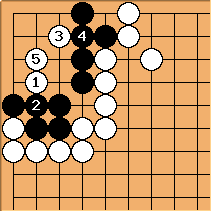 And after this I found no way that black could live, is there?
What would you have done? I haven't read/played it out, but I reckon not answering the second peep black could lose 2 stones, but live.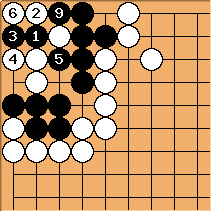 Joonas Tyystjarvi: I think there's at least ko here (

at

,

at

). To avoid this, I think in the original diagram black should play

at

.
---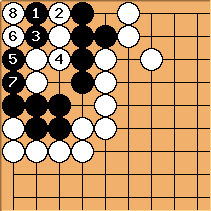 Dave The main line looks OK for Black since there are just enough outside liberties. Are there other choices for White that kill Black? If

is played at 3, it looks like at least seki to me after Black plays at 2.
---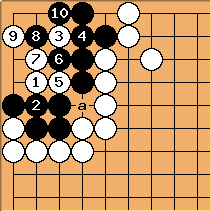 at a.
Bill: How about

? Doesn't that work?
(If

at a,

).
---