Angle play attack
Angle plays are one of the recognised attacking techniques (see for example Attack and Defence).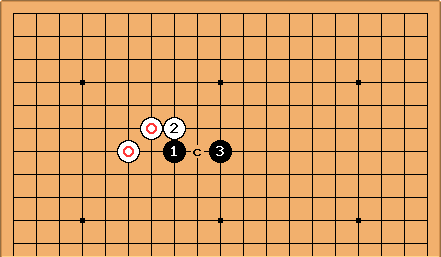 is well-placed as an attack because it sits on a key point of eye shape.

is light play: it jumps away from trouble, and allows White a chance to wedge at c. The point of playing this way usually isn't to kill White, but to build in a useful direction.
---
Moved from angle play