Advance to Chencang by a hidden path
Mask your intention in one place, by paying attention to another.
---
This seems to work well at my level (15k) against handicap. Remember - the joseki used by Black is learned by memorization without adaptation.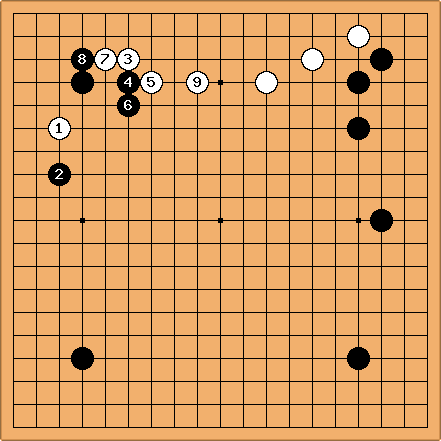 What White really wanted was to finish the top area - and so makes a kakari from the wrong side. Black obligingly sets up the pincer, and the double kakari joseki is finished (with slight variation) at

. White

was a light stone, achieving the settling of the top through the indirect approach.
-- lavalyn