4-4 point low approach large high extension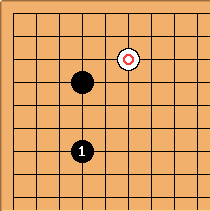 This choice of

in answer to the approach

to the 4-4 point isn't an established play. The obvious reason to give is that it is too relaxed about the corner territory. Also, the two space extension on the fourth line always leaves some weaknesses.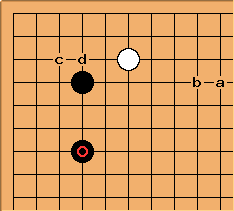 There are too few examples (mostly from the 1930s and the past decade) to look for set lines of play. Expect White to play at any of a to d.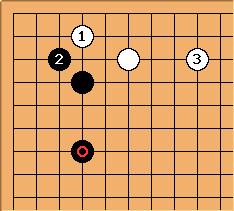 In this case, as with the large low extension, the slide

probably just helps Black in the direction of efficiency.