4-4 Point Low Approach, Iron Pillar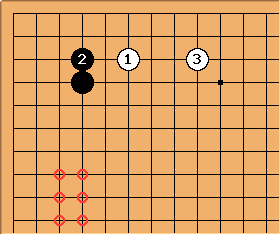 tapir: This is extremely rare without supporting stones along the left side. For comparison look at the 3-4 point joseki below. It is somewhat similar, but unlike the 4-4 stone the 3-4 stone already closes the door to the corner.

is the most common answer to

approach to

.