3-3 point shoulderhit - which way to push
Moved from 3-3 point shoulderhit.
---
BobMcGuigan: Which direction to push against a 3-3 point shoulder hit needs some thought. For example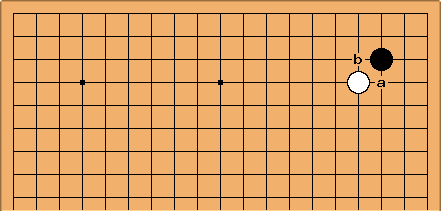 Should Black play at a or at b?

It depends on the positions on the upper side and on the right side. Black wants to make the keima slide at move 3 be effective.
For example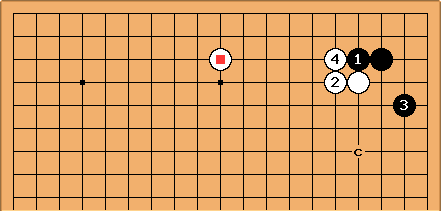 This way White can play

instead of c, making use of

.

I remember a game many years ago between Ishida and Nie Weiping in which a shoulder hit on a 3-3 stone occurred very early in the game, at a point when there were no stones on the two sides adjacent to the 3-3 point, and much of the subsequent opening maneuvers were focussed on making the keima slide a good or bad choice.
Charles Yes, there have been dozens of pro games of this kind, with

played as a shoulderhit and probe.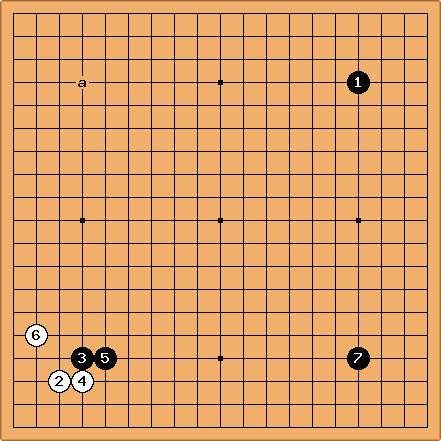 For example when Black plays nirensei with

here, it signifies that

works better with a black stone at a.


A rare fuseki pattern is

at 3-3,

shoulderhit: even more so, White is trying to wrong-foot Black. There is a classic game Sakata-Go Seigen like this, from 1963, just on the cusp when Sakata was taking over as the top player.