3-3 point shoulder hit, tenuki variations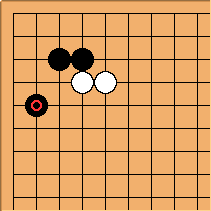 White may ignore

in this position after the 3-3 point shoulder hit: White shouldn't play tenuki earlier, but Black has played on the second line and this could be a good moment. This plan was played a number of times by Go Seigen.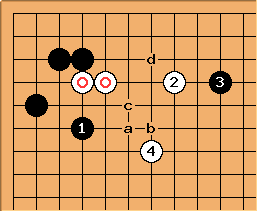 Usually Black attacks with

and

. Then

is the Go Seigen choice of haengma, treating the

stones lightly (Black a, White b, Black c, White d can occur).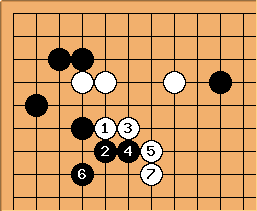 This is from Rin Kaiho-Kato Masao (B) 1977-08-11, with colours reversed. The solid play with

took territory along the left side, in this case.
---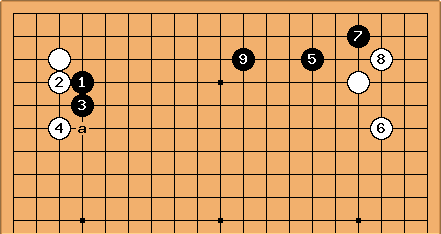 This is from Hu Yaoyu-Yi Ch'ang-ho (B) 2003-01-22. After

White is threatening to play at a. Black however plays tenuki; and after

has created a strong group to minimise what White can do on the left.