3-3 point distant high approach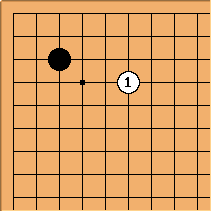 This choice of

is the most common way to approach a 3-3 point, in professional games.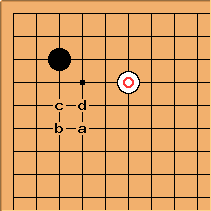 Black's normal replies are at a to d, in that order of popularity. A pincer in this case would be an unusual plan.


Therefore in the case of the 3-3 point, White can choose the direction of play: this contrasts with the 4-4 point, and shows that the 3-3 point is less flexible.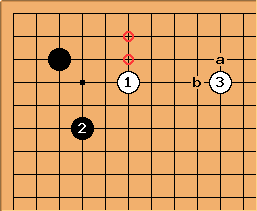 White would then extend back to

, or a or b, depending on the side position as a whole. White's position is light, and not of course yet territory, considering the open skirt at the marked points.
It is possible for

to be tenuki here: see 3-3 point distant high approach, tenuki variations.