312SS Notcher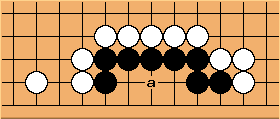 This is quite an interesting notcher. Black can easily live by playing at a, the vital point. That's also where White has to play to kill Black.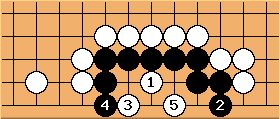 When Black expands eyespace with

, White builds an eye in the stomach with

and

. Now either White will complete this eye, or if Black prevents this, White will almost fill the eye shape with a bulky five.
---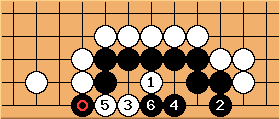 The killing sequence that worked for the 312SS notcher without hane does not work here.

captures the

stone to make the second eye.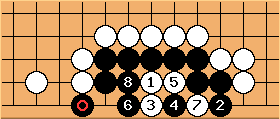 Oshi-tsubushi prevents White from killing with a bulky five dead shape.