311NS notcher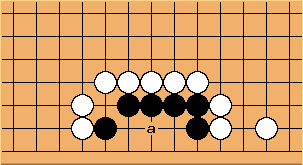 This is a critical notcher. Black can live by playing at the vital point a. Anything weaker than this shape is dead. A few diagrams: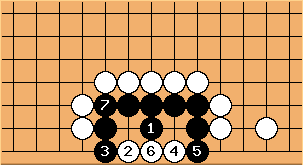 White can at best make a seki in sente. Look how Black has to patch up his shape at

. This explains why ...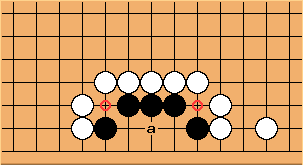 there is no way for the slightly weaker 311NN notcher to live. After the sequence in the above diagram, White will have one of the two marked points available in order to create a cutting point.
---
See Gokyo Shumyo, Section 1, Problem 29
---