Xuanxuan Qijing Problem 255 / Attempts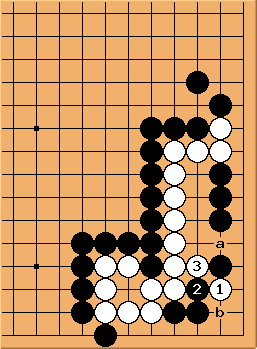 After

, a and b are miai. But,

is a mistake.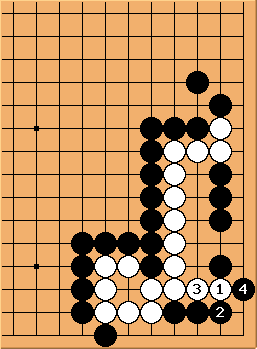 is probably correct. The challenge feels to me to make it a 1-eye 1-eye battle and reach seki.
---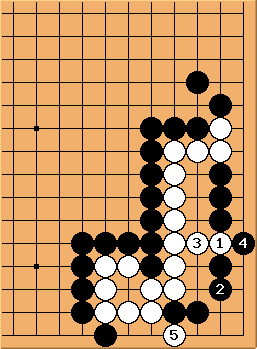 unkx80: From the above failure, I make an attempt by playing at

. If

at

, then

at

.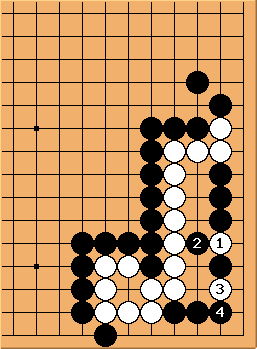 Dieter: Looking at the alternative, in what sense is this the solution?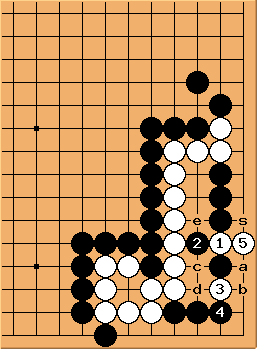 tderz: Dieter, what can happen after

?
a-b-c-d are miai pairs,
if c-d-b, then e.
If only b, then c (or e), if then S for attempting snapback,
capture black E avoids snapback.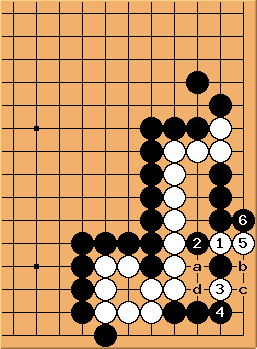 unkx80: Time to refute myself (and tderz). Subsequently:
White a, then Black b.
White c, then Black d.
---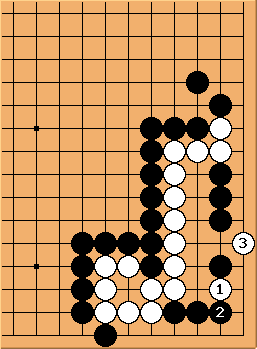 unkx80: Now I think this

should be it.
tderz: Good work, unkx80! At least I was part of the solution :-)
giving a wrong variation.