Xuanxuan Qijing Problem 209 / Solution
Solution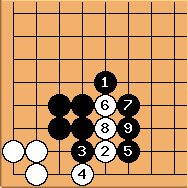 White can try the same thing on the other side, but

successfully stops the white group from escaping.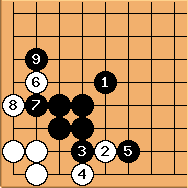 shevious: However, Black

is not good.
White will make the same shape at both sides, and...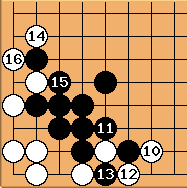 White

is a good move and can escape by double ko.
---
Failure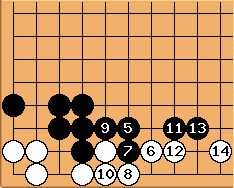 Notice the jump at

is important. Eventually, Black will have to allow White to make an eye or the black structure collapes. See also very artificial problem and its attempt page.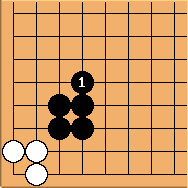 Does this work?
Even if it works, it is not as elegant.
See discussion page for more detail.
---
See also:
.