Wedge - Side Contact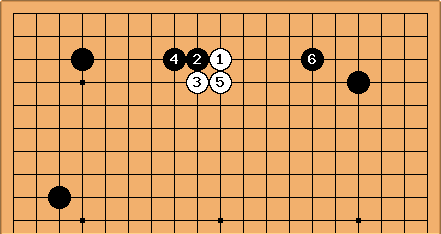 This type of play is being developed by Pak Seung-ch'eol in recent games. Black attaches at 2, rather than playing the normal checking extension at 4. Up to 6 is expected. Black's idea is to do something for each of the two corners, while keeping White's group floating. White's group is, however, thicker than in a conventional development.
The side-contact play is often spoken of as Go Seigen-style, on the basis of games from many years ago.