Vision attacking play 1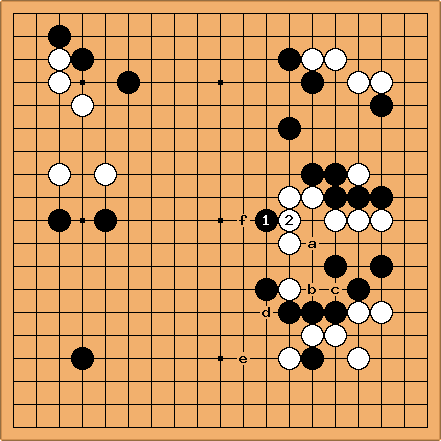 here is very good. White has no choice about answering at

; and Black can continue to attack the white stones on the right.
Dave: Locally what if White plays 2 at a instead? This doesn't take away one of 's liberties but it does threaten to exchange b for c next, activating the cut at d.

But really the situation of the center stones is such that wouldn't it be better to ignore and jumpt to e or at least try something like f?


The question is, how?
---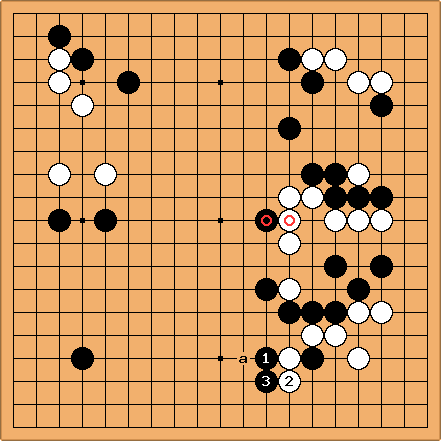 After playing the marked exchange, Black should shut off the lower side before pressing the attack.

and

here are good. Black at a is also good.
---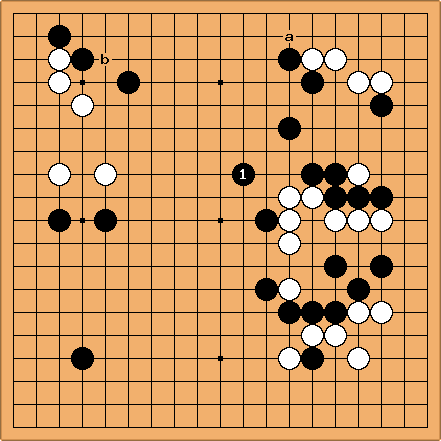 There is a problem about attacking with

here. It will induce White to play at a, or b. The black framework at the top has defects.
---
This page is part of the Trigantius archives, Vision series.