Tsumego From Games 8 / Solution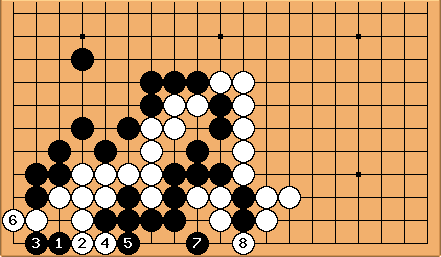 Jonathan Cano: Here is the best play for both sides that I was able to work out...
Black 1 at 6 , white 2 at 1 also has interesting variations. From what I read of this, it seems a ko fight for the life of the two groups occurs.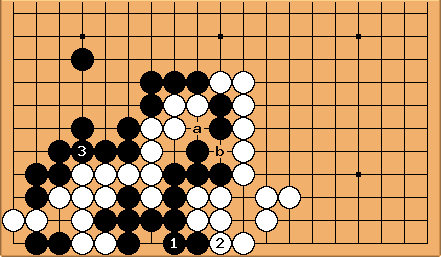 At this point it is a seki.
Jonathan Cano: Black can use a as a ko threat (white responds with b) or white could use b as a ko threat (black responds with a).