TsumegoFromGames60/Attempts2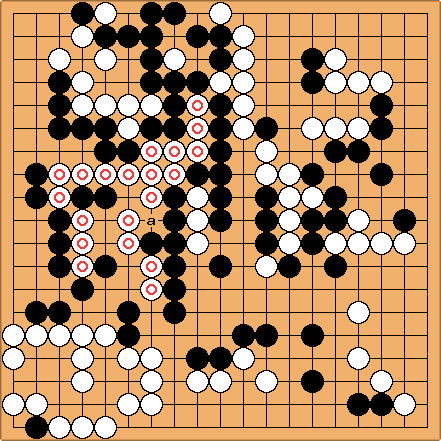 tderz: How to proceed?

Black

at a has a lot attention to detail, Ed.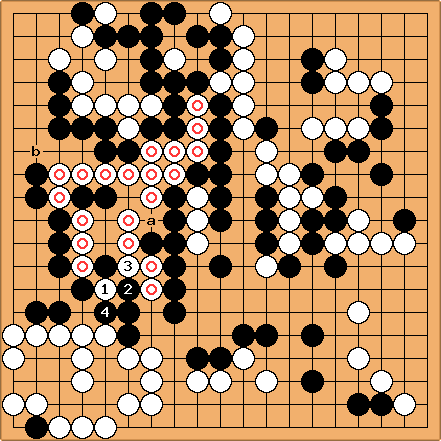 Ed?: Black has 9 liberties. In the diagram above white has 5. White can gain an extra liberty by playing the

to

sequence earlier (or simply

for

) but since playing 'b' doesn't gain anything for white black has 3 more liberties than white.
---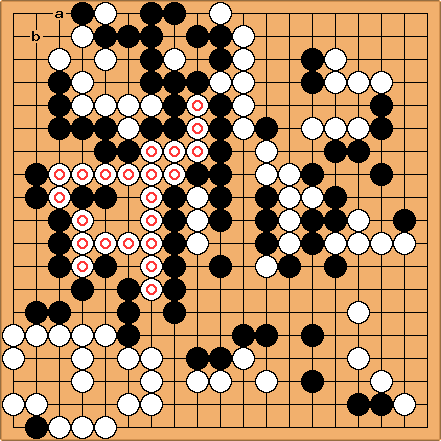 tderz: Let's imagine, that White has more liberties (10) - and it would now be Black's task to do something against the white corner - how?
/Attempts3?
/Solutions3