Tsumego From Games 48
From one of my games. I have no doubt that what happened was not best play from both sides. However, the position looks interesting, and I'd like to know what should have happened.
---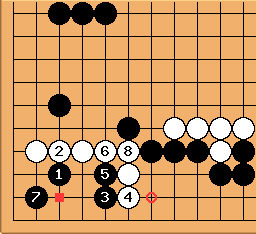 My questions are:
Is invasion possible?
Is right?
Where should be?
I tried

between

and

, which led to a ko at

for seki, but lots of things seem to lead to ko at

for life.

See BQM256.