Tsumego From Games 44 / Solution
Summary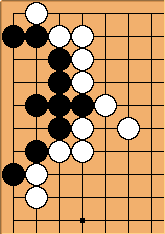 The Black group is alive with 6 points.
Caution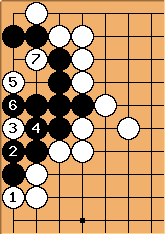 Beware in getting caught in double damezumari.
Defence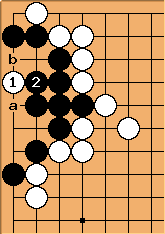 The main defence in this problem is to answer

with

. Then a and b are miai.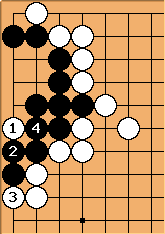 The placement at

is answered by

. If

at

, then Black still plays

.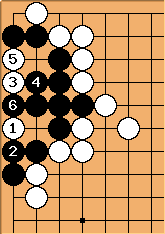 Suprisingly, main defence I and main defence II are independent of each other. Black just plays accordingly and gets 6 points.