Throw In or Not
The question arose on the oiotoshi/discussion page about whether Black should make a throw in before an atari in a certain position. A difference game can help us answer that question.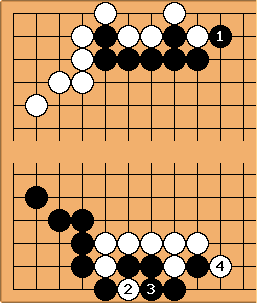 Black merely plays the atari at

, while White starts with the throw in at

. Which player stands better after

, if either does?

In the difference game we compare results when each player plays first.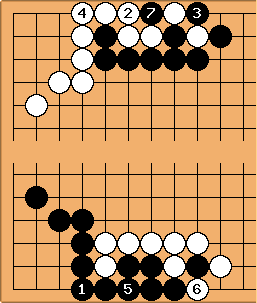 takes the ko. Even if White wins the ko, Black wins by 1 point because of White's captured stone. (

could also be at

, with the same result.)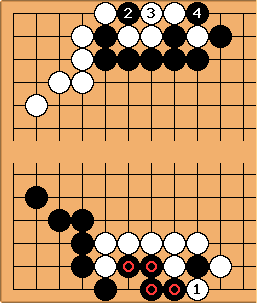 White's best play is

, winning the 4

stones. Then Black throws in at

and catches up to White with

. Now Black can stay even by copying White's plays.

Black to play wins the difference game, while White to play does not. So Black stands at least as well as White. Playing the atari without playing the throw in first is correct. The only possible exceptions require a ko somewhere else on the board.
---