Thickness Exercise 1 / Solution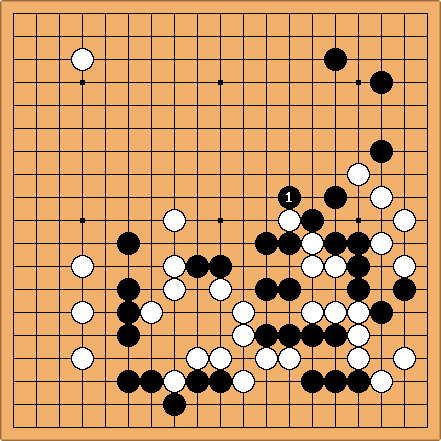 effectively captures a stone. Not in a ladder, because the ladder works for White, but in a loose ladder.
John F. I don't think this is thickness at all. 1. Thickness is not thickness unless it can function as thickness. So what is this Black group going to attack? Or what large area is it going to surround? 2. Most of the Black group is just a gappy wall surrounded on BOTH sides by safe White stones. Strip that off and we are left with a WEAK Black group with not even one eye guaranteed in the mid term. Especially if White plays in the lower right, for safety and points but also diminishing any Black eye space there. 3. Although the loose ladder works now, it provides lots of aji for White - either to unravel the loose ladder or to gain elsewhere by means of threats. So the Black group is also weak in that regard. In sum, the Black group is form without substance. This may, or may not, be Black's best move, but it is certainly not thickness.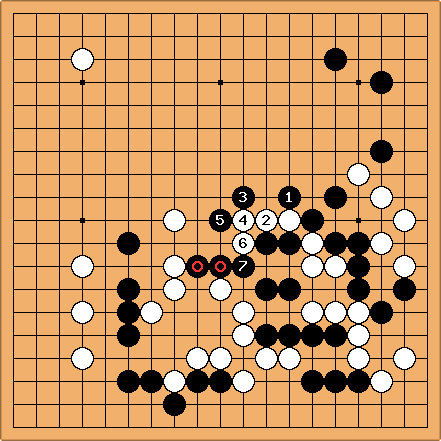 Thanks to the presence of the marked stones, Black captures in a loose ladder. --Dieter