Thick Play Examples
Examples of thick play.
Example 1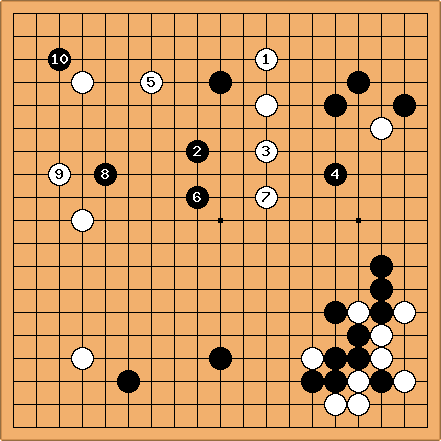 Example 2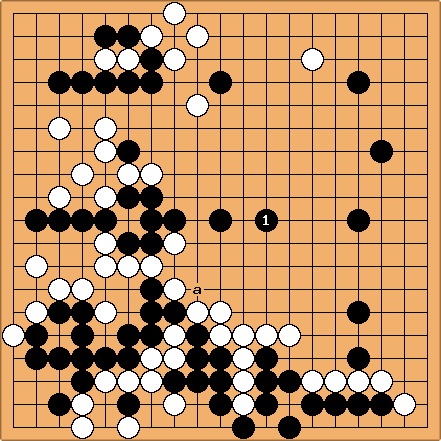 This is the last play in a game between Segoe Kensaku and Fujisawa Hideyuki, taking 9 stones. After making shinogi with the Black stones on the left side and a brief exchange on the top, six-year-old Fujisawa made the thick play of

(move 108), which aims at the cut at a.
Impressed by Fujisawa's play, Segoe stopped the game.
Example 3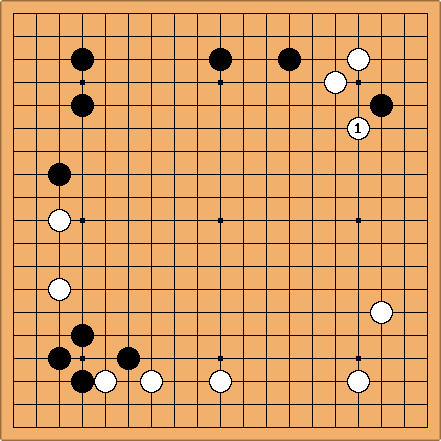 This example comes from a game between Shusaku (White) and Hayashi Yubi in 1860, analyzed in an insert in the November, 1978 issue of Igo Shincho magazine by Miyamoto Naoki 9-dan.
The kake,

, was a thick play taking into consideration Black's moyo on the top and White's moyo on the bottom.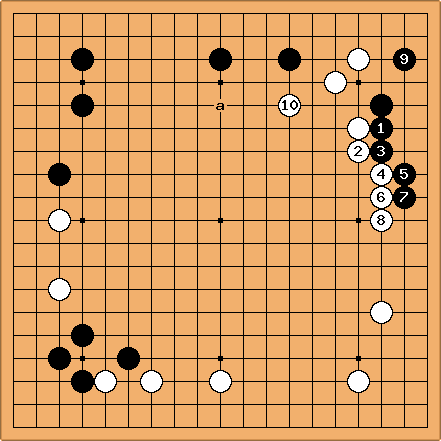 at a.
If White had played the pincer at

instead, White would have become thin overall.

threatens Wa.
Example 4