The Miyamoto Fuseki
The basis of this fuseki is an article by Miyamoto Naoki professional 9 dan, a translation of this article is available at GoBase,

''An Effective Fuseki Strategy: Neither Attachment nor Detachment''. It is typified by the first three black moves.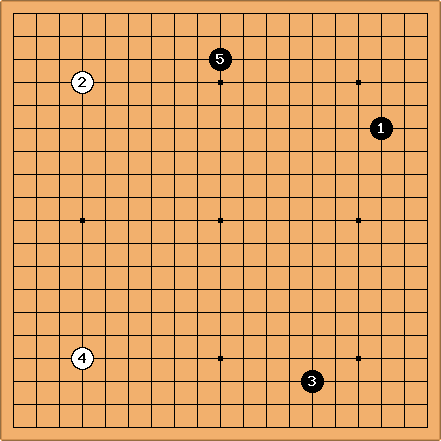 Charles

and

have been played by Zhou Junxun. But

was an enclosure, lower right.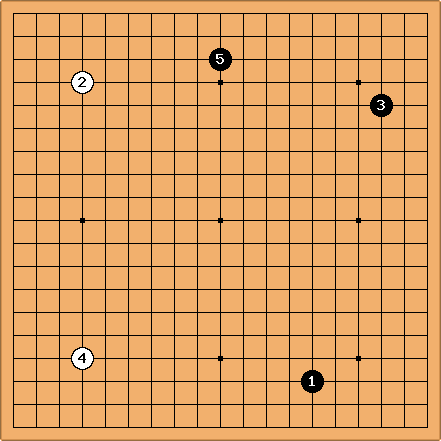 An alternative version.
Charles Here we have the 35103 enclosure top right, a better-explored formation.