TheAppealOfTesujisVolume2/Attempts
Karl Knechtel: This is what I get... let me know if there's anything better.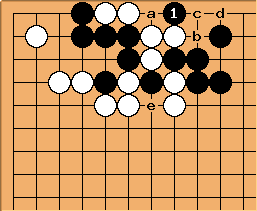 The key point. W cannot connect at a due to damezumari. If b, c catches W in connect-and-die. If c, B b; W e; B d, W above e, B a.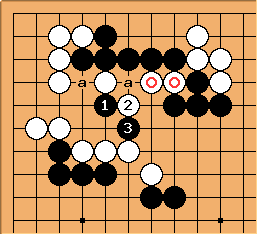 If

at either 'a', B at the other. Not exactly miai because of the other interesting local possibilities. I'm pretty sure this works though.