TesujiFromAmateurGames2/Solution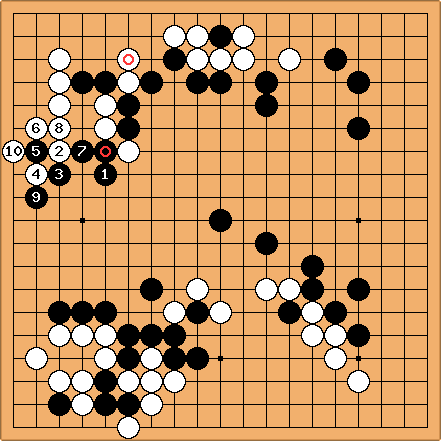 tderz:

threatens ladder


is a defense in shape


&

are a standard tesuji


is used twice.
edge is sealed off.
---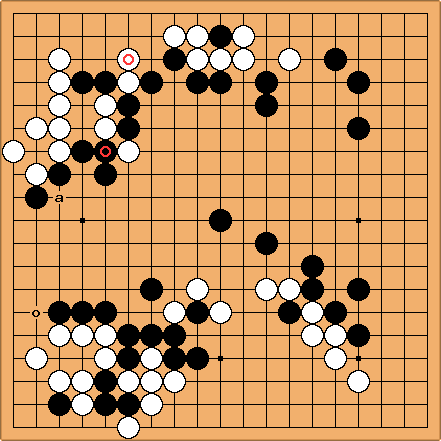 tderz: The next problem starts right here.

Suppose you want to use your sente for something better than connecting around a now. (because that area is open at o anyway.)
How to deal later with the white cut at a?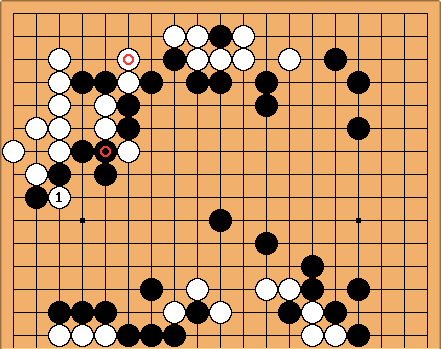 Attempts?
Solution? = TesujiFromAmateurGames3