Takeda Misao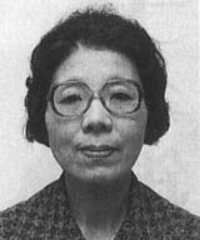 Takeda Misao (武田 美莎绪 or みさを, 1921-08 -- 2015-09-26) was a Nihon Ki-in female professional Go player.
1p 1938, 2p 1942, 3p 1956, 4p 1986, 5p 1988, 6p 2015
Nee Kajiwara Misao, she was Kajiwara Takeo's younger sister and married Takeda Hiroyoshi.
She is known on both Go4Go and the Perfect Weiqi Database as Misawo.