Submarine/ Discussion
neurozen?: What effect does the stone at f18 have on the c17 invasion? If black doesn't block at d17, and instead plays the (from my understanding) usual reply at b15, what advantage does white now have? Can someone please show me some variations in which the submarine stone is useful?
emeraldemon: If I understand correctly, the question is about this position?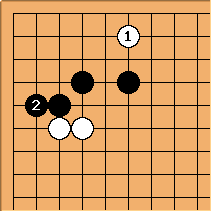 I'd love to have comment from a stronger player, but I think depending on the sides, white may be happy to play something like: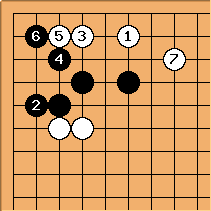 If a play like this seems appropriate, perhaps we can add something about it to the main submarine page.