Snapback Problem 15 / Solution
Answer: Black owns 5 points of territory.
Reason: Black does not need to defend at all.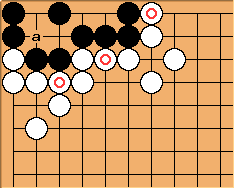 Even if White has filled up all the outside liberties, there is no need for Black to defend against the double atari at a.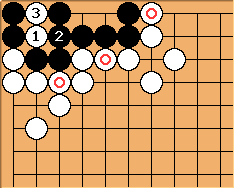 If

double atari, then

connects. When

captures two black stones...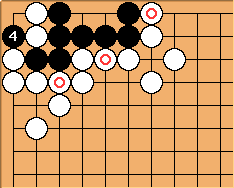 ..

is the snapback.
Now the territory count: When we cancel out White's two dead stones against Black's two prisoners, we get back 5 points.