Snapback Problem 14 / Solution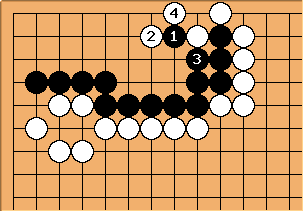 White would like to play

if the ko is favorable. Black can set up a very large ko with

(White answers with

).
--someone
---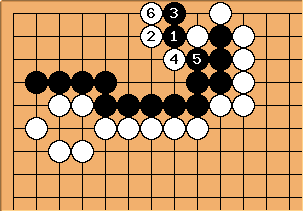 This is the reason why the author called it a snapback problem: Black cannot play at

without getting caught in a snapback. --Dieter
---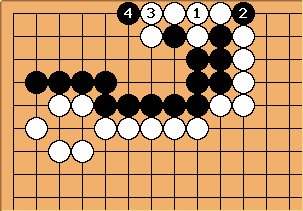 So... what now? Does it do something like this? And why? I'm... too.... stupid... I don't even see how White creates ko threats by doing this.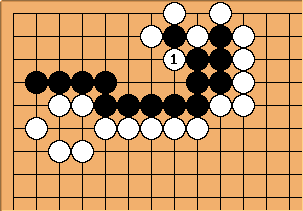 White doesn't connect the ko, but secures it by taking a stone with

. Clearly, this is a really big gain for White. --Dansc