Screening kikashi
Several kikashi stones played in one area with the intention of slowing down the opponent, who can capture them piecemeal.
---
There is a famous example, about which I complain at probe popular misconceptions.
Here is a less usual example.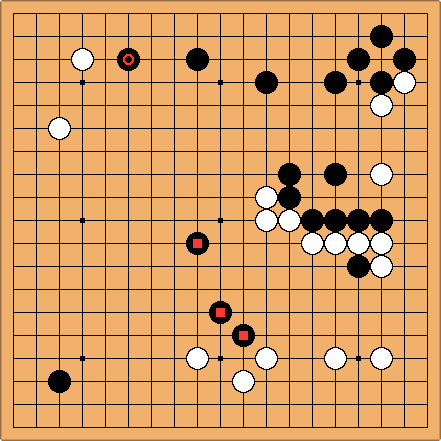 This is from a game Hasegawa Akira-Kato Shin 1934-11-28. Black has just played tenuki from the centre group (

stones) in order to play

, something like the last big point.
White is very thick to the right, and has a problem about how to attack in the centre.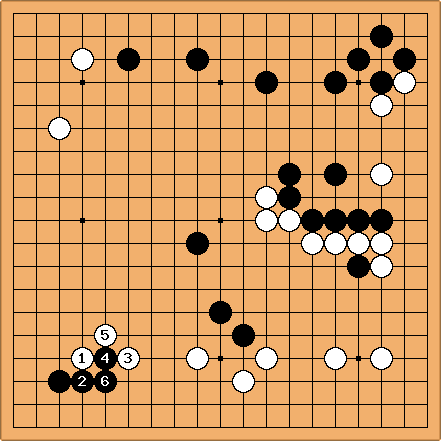 White's stones

,

and

are mostly for attacking influence: White can't expect much direct territory from them.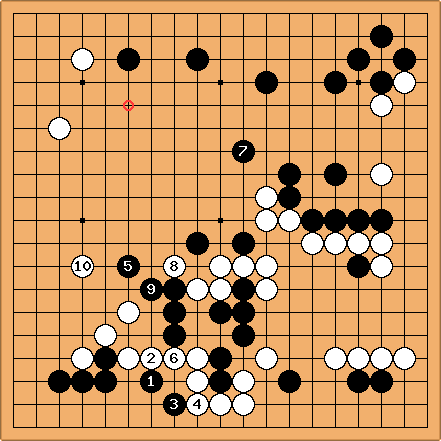 In the attack it can be seen that White connected while attacking Black; and Black had no time to exploit the cutting points White left behind.
After the plays shown, White still has an attack and is aiming at the circled point to threaten in two directions.
This became a close game.