Replace The Beams And Pillars With Rotten Timber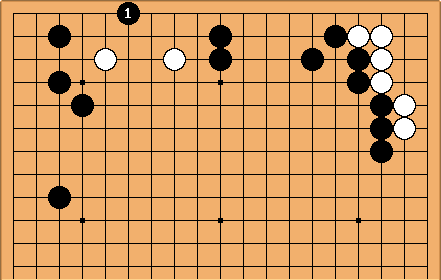 Black undermines the opponent's position - removing the foundation White was expecting to use as eyespace. White is then forced to make life in the center - while Black harries for moyo (yoritsuki) on the left. The strong beams for the White base have been replaced by weak rotten timbers that cannot support two eyes.
---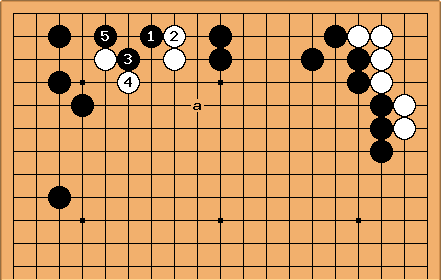 unkx80: It's half past two in the morning, but I think this looks much better? That is, to fit with the proverb.
I would very much like to play

at

or a, actually. =)
lavalyn: Well, as I said, it's very artificial position. If the center right is already strong for White, I'd probably still prefer the White flight. ;-)