RTG Problem 61 / Solution
Solution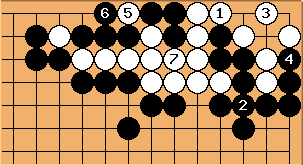 The crucial move in this problem is

, allowing White to get one eye at the 1-1 point in sente.
Failure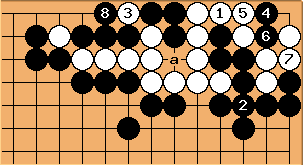 The trap in this problem is to throw-in at

, thinking that White can get an eye at the corner through under the stones. However, as

captures the

stone, White finds that he cannot approach at a due to shortage of liberties.