RTG Problem 51 / Solution
Solution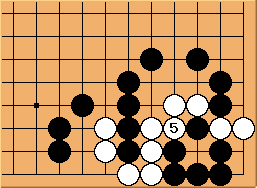 After

, it is an approach ko, with white taking first.
Note that Black no longer threatens to kill, she only threatens to make a direct ko, so the local temperature has dropped.
Failure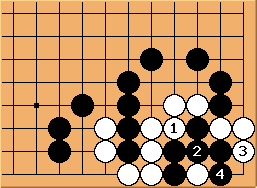 If white does not play the throw-ins first, but give atari on the ouside, she will be short of liberties after

and unable to approach.