RTG Problem 51 / Attempts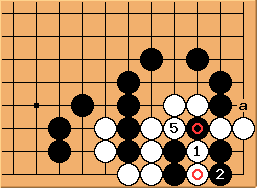 Seems to me that ko at

is the best White can hope for given that White is split into two groups in the corner and one of those groups has only two liberties.
Tapir: White takes first. (Corr. ed.) Reading to the ko is often quite easy, but what type of ko, how many approach moves etc. I always make mistakes with that, a pity.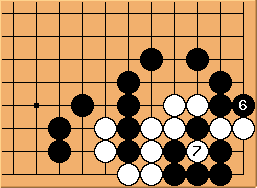 Herman: Actually, black can play

(which is a in the diagram above), after which is is a direct ko, with black taking the ko first.
---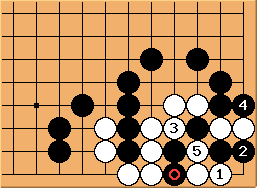 This

doesn't work, right?
unkx80: A bit nit-picky, but

can be at

to save those three stones.